Netsight3 End User Guide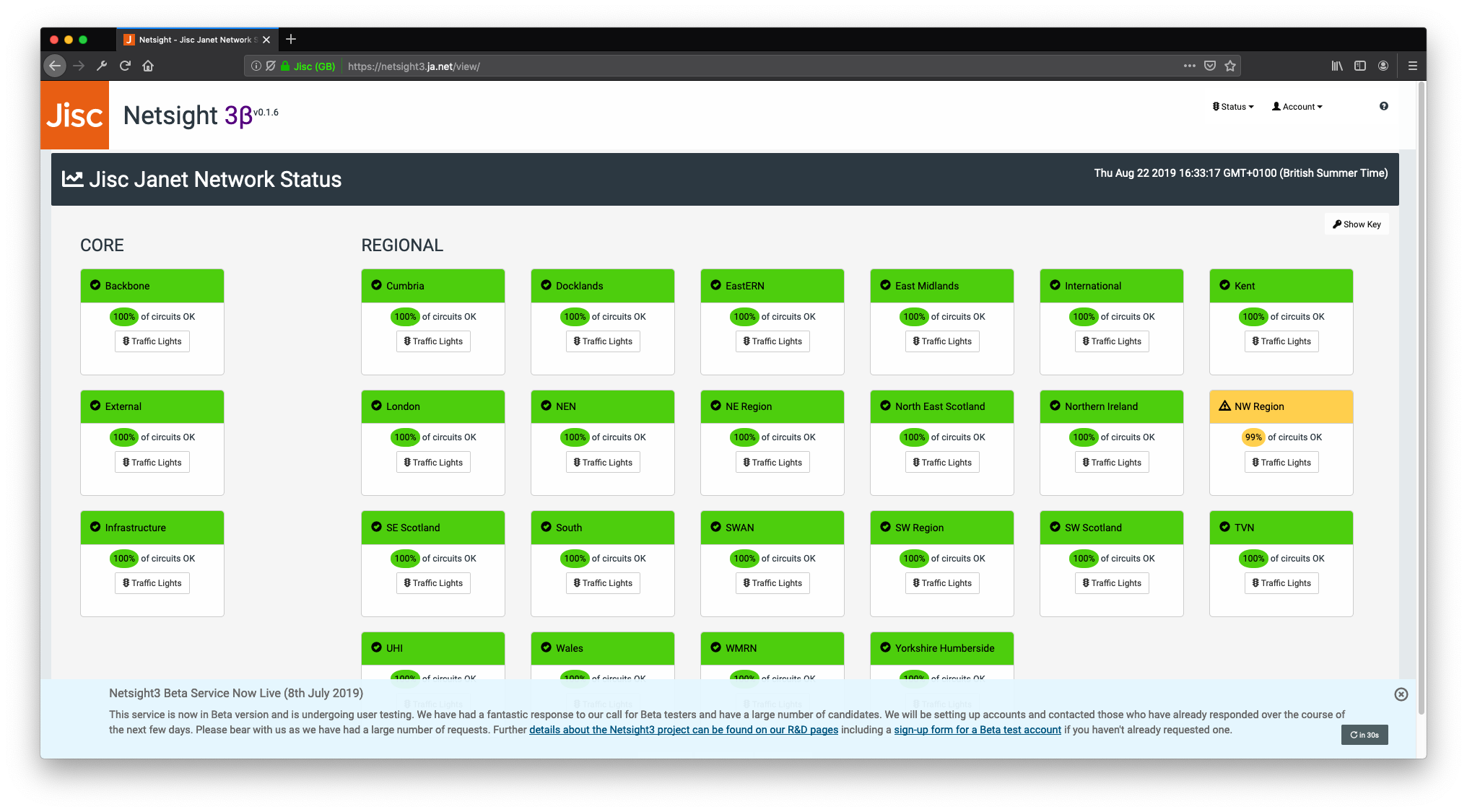 Netsight3 provides insight into the overall status of the Janet Network and valuable insight into the utilisation and performance of your connections. Available to all Janet Network-connected organisations, the service has been available in one form or another for more than 12 years.
You can access the appropriate guide for your user group using the menu on the left.
Important notice about Netsight3 ICMP Echo (Ping) Pollers
Because Netsight3 is a new service running on different servers to the previous Netsight version, not everyone is accepting our ICMP Echo (ping) polling, and some are shutting off access with firewalls.
This means that circuits which are actually up are being reported as down on Netsight3.
If you are affected by this, please contact us help@jisc.ac.uk so that we can resolve this with you.